Pasadena Personal Injury Attorneys
Fighting to Get You Fair Compensation - Call
(626) 340-0955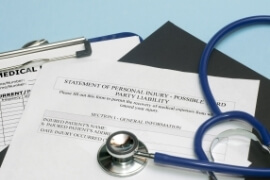 Have you sustained an injury that was caused by no fault of your own? If so, it may benefit you to contact Gille Kaye Law Group, PC. Our Pasadena personal injury lawyers believe no individual should pay for the injuries brought on by another, and we do whatever we can to restore justice on behalf of the injured. We understand the frustration and stress you are likely facing, however; you are not alone. You can depend on us to provide you with the legal advocacy you need as we pursue compensation for your injuries.
Begin your claim with a consultation! Contact our firm today to request yours.
Benefits of hiring our firm:
30+ years of collective experience
Personalized counsel & customized solutions
Proven results in & out of court
Attentive to client needs
Honest & straightforward legal counsel
Our team takes a hands-on approach, assisting our clients through every step of personal injury claims and litigation processes. Whether you were harmed by an inattentive driver, careless property owner, defective product, wandering dog, or other party, you should not simply sit back and take the financial hit of an accident or injury that was not your fault.
Achieving Favorable Results In & Out of the Courtroom
In each case, we investigate the causes of the event and the accident or injury that occurred. Time is critical in every case. Gathering evidence and interviewing witnesses is crucial in every case before the evidence is altered or disappears. We work persistently to gather all necessary evidence of the at-fault party's negligence or wrongdoing so that we can help victims secure the full compensation that they deserve.
Here are a few of the injury cases we handle:
Regardless of how complicated the situation may seem, our lawyers are equipped with knowledge, resources, and winning litigation tactics. As highly effective settlement negotiators and trial advocates, our attorneys are ready to take on various types of injury cases, and we are not intimidated by cases involving complex litigation. We have a full-service team that includes lawyers, certified paralegals, seasoned legal assistants and even licensed process servers. We are compassionate legal advisors to the individuals we serve; find out what we can do for you!
We Handle Complex Litigation Cases!
At Gille Kaye Law Group, PC, our personal injury lawyers in Pasadena know how to deal with insurance companies and uninsured wrongdoers who are not willing to provide proper payment. Let us help you take the steps that are necessary to get your current and future expenses effectively covered. Let us help you make the greatest possible recovery. Do not hesitate to bring your personal injury matter to our winning legal professionals.
Contact Gille Kaye Law Group, PC for more information about our personal injury legal services!