Pasadena Child Custody Attorneys
Protect Your Rights as a Parent: Call
(626) 340-0955

Now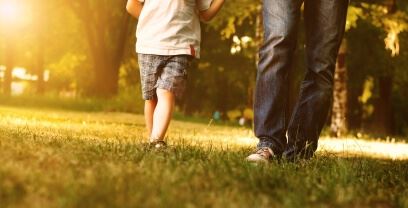 At Gille Kaye Law Group, PC, our Pasadena divorce lawyers will help all parties involved in a contested custody dispute understand and design an age-appropriate child custody and parenting plan for settlement or trial. If you are facing a child custody matter, you need our firm by your side. Our combined experience and our firm's extensive work with children in the minor's counsel role makes us ready to help our clients achieve success for their children's future. Our team of legal professionals will work tirelessly to pursue the result that your child deserves.
Why Gille Kaye Law Group, PC Is the Right Choice:
We consistently provide outstanding representation to parents when they are trying to protect their children's best interests.
Our legal team includes:
Christine Gille, an attorney and Certified Family Law Specialist (CFLS) with 30 years of family law experience
Lloyd Kaye, an attorney with 20 years of business experience before practicing law
Christine Gille is frequently court-appointed as Minor's Counsel for children and is also sought by other attorneys as a consultant to work through difficult custody issues for their clients.
Learn why you should hire us to protect your rights by calling (626) 340-0955.
Put Decades of Collective Experience on Your Side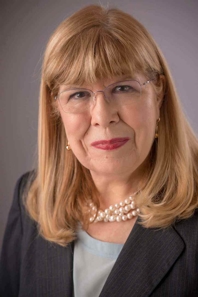 Attorney Christine Gille has extensive experience with child custody cases, and she can help you fight for your desired end results. It can be ideal for most couples to come to a negotiated agreement for custody or visitation.
If you and a former spouse or partner cannot negotiate a child custody agreement, we will represent you and your children's best interests during settlement or litigation if it becomes necessary.
Your rights and privileges as a parent are invaluable and we understand your need for protection. Call our Pasadena child custody attorneys at (626) 340-0955 for your consultation today.
Understanding Child Custody Rights in California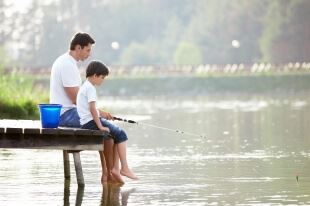 When most parents decide to separate they are able to negotiate a good visitation schedule themselves. However, a number of parents need help solving custody, visitation and support issues. The problems are most acute when there are issues of domestic violence, or one parent believes that the other is a negligent parent or using their relationship with the child as a weapon against the other parent. In these situations it is crucial to understand your options and how you may effectively pursue the outcome that you and your children need. Let a Pasadena child custody lawyer from our team provide you with the legal service that you need.
There are different types of child custody that your family must consider:
Legal custody refers to the parent who will make legal & life decisions for the child.
Physical custody refers to the actual home of the child.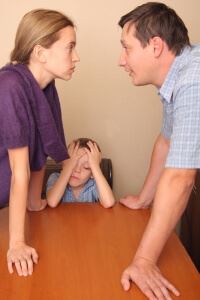 If disputing parents cannot work together to ensure the best interests of their children, a judge will make a court order to resolve the issues. Consult our legal team about the child custody complexities of your parentage or divorce case so you may ensure your child's interests are secure.
Our child custody lawyers work to put the needs and interests of your children first. Do not let an incorrect custody order permanently impact your child's health, safety, and welfare. Our Pasadena family lawyers will help you determine which custody plan and what needs must be fulfilled in order to meet the child's best interests for today as well as for years into the future.
Demand Excellence from Your Legal Representation
When moving forward in a divorce or parentage case, you will have to make complex decisions that could ultimately impact your family's dynamic for years. Because of the high-stakes nature of disputed child custody matters, you should demand nothing short of excellence from your Pasadena divorce lawyer.
Read what our former clients and colleagues have to say about us:
"Christine helped me move to the east coast with my two boys. She was so thorough in her preparation of my evidence that we did not have to have an evaluation before we moved."
"Christine helped us come to a fair final settlement without the expense of trial. We were able to get over our fighting on the few issues we could not resolve on our own because of Christine's sense of timing, her insistence that we make a little progress every time we spoke, and her great staff."
"She was professional, a thorough investigator, and a compassionate advocate for the needs of the children of my clients. If the court appoints this lady, your client's children will be well represented!"
Hire a Compassionate Pasadena Divorce Lawyer Today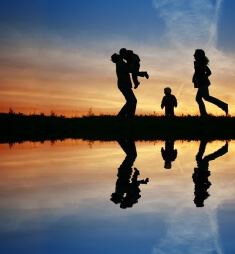 Child custody issues are complex and highly contestable legal matters. You should not go without representation during a contested child custody case.
We have special knowledge of the workings of the family courts in Los Angeles County. We draw from our extensive training to help you understand child custody options and the need for establishing a parenting plan or a visitation schedule. Our legal team will keep you informed of every case development so that you and the other parent can make educated and empowered decisions that contribute to the overall health and wellness of your family and, ultimately, your family's future.
Call
(626) 340-0955

for Advice from a Certified Family Law Specialist

If you are seeking a fair child custody arrangement, or if you are currently looking to protect your rights as a parent, do not wait to speak with our Pasadena child custody attorneys. We at Gille Kaye Law Group, PC understand your need for compassion, understanding, and discretion at this time and we can provide you with the insightful legal guidance you need at this time.

Contact us today to discuss your case in an initial consultation!
Fill out our case evaluation form or call us at (626) 340-0955 to speak with us directly.