Pasadena Car Accident Attorney
For Effective Legal Counsel, Call
(626) 340-0955

Today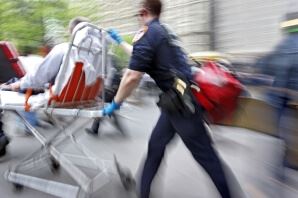 If you were involved in a car accident, it is beneficial to contact our Pasadena car accident lawyer as soon as possible. At Gille Kaye Law Group, PC, we have the courtroom experience and legal knowledge necessary to challenge insurance companies, fighting to help our clients obtain the maximum amount of compensation possible. To us, there is nothing more important than utilizing our experience to your advantage so that your quality of life is not negatively impacted because of someone else's negligent actions. From defending your rights in the courtroom or keeping you out of the courtroom altogether, we can utilize more than 30 years of combined legal experience for your benefit.
Tell us about your case today by filling out a case evaluation form online.
Why trust us to handle your claim:
30+ years of combined legal experience
Experienced & devoted civil litigators
Compassionate & personalized counsel
Highly praised by past & current clients
Pursue the Maximum Amount of Compensation
Unfortunately, it is not uncommon for insurance companies to try to lowball injured victims with quick settlements just to make an accident claim go away. Unfortunately, many drivers are unaware of their rights after an accident and mistakenly accept the first offer that comes their way – even if the amount of money is significantly less than what they will need to move on with their lives or are potentially entitled to receive.
Don't settle for less than what you deserve! Our Pasadena personal injury lawyers are not afraid to take your case to trial if the insurance company is unwilling to offer you fair and adequate compensation, so you can trust that your best interests will be protected when you work with our firm.
Gille Kaye Law Group, PC Makes Your Well-Being the Priority
It doesn't matter what type of accident you were involved in - if you were involved in a car crash, you need to speak with a compassionate and effective personal injury attorney. If you were harmed because of someone else's negligence, we will work hard to ensure that the responsible insurance company pays you a fair amount of compensation.
Contact Gille Kaye Law Group, PC today for a case evaluation with a caring member of our team.