Pasadena Contested Divorce Attorney
Settling Divorce Disputes in Los Angeles County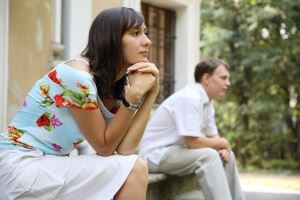 At Gille Kaye Law Group, PC, our legal team has consistently helped families achieve the best possible outcomes during difficult times. When you and your spouse cannot agree on the terms of your divorce, we can help. We know that, sometimes, litigation is the only option. Our Pasadena contested divorce attorneys are here to help you fight for the best possible results. Throughout our many years of practice, we have helped many clients achieve the best possible results while protecting their children's best interests. You can read more about our success on our testimonials page.
---
Are you and your spouse unable to agree on the terms of divorce? Call Gille Kaye Law Group, PC today at (626) 340-0955 or contact us online to schedule a meeting with our contested divorce lawyer in Pasadena!
---
What Is Contested Divorce?
A divorce is considered "contested" when spouses cannot settle all divorce-related issues, such as child custody, child support, spousal support, and property division, to name a few. Often, couples will agree to an uncontested divorce, only to realize later that there are some issues on which an agreement cannot be reached. Even with the best intentions, an amicable separation can quickly become hostile without proper legal guidance. When this happens, Court intervention is often necessary to protect you and your family. If you and your spouse disagree on critical matters of your divorce, our Pasadena contested divorce lawyer can help you seek a resolution.
This disagreement can involve one or all of the following:
Because this process can be time-consuming and stressful, our divorce attorneys are ready to offer the legal guidance you need to settle your differences. If a court hearing is the best option for resolution, we will zealously represent you to pursue a favorable outcome.
Filing for a Contested Divorce in California
In a divorce, each spouse takes on a different role. Whichever party files for the divorce act as the petitioner, while the other spouse acts as the respondent. If you wish to be the petitioner in your divorce, you'll need to fill out a variety of divorce forms, including a Petition for Divorce, Summons, and various forms stating how you want to handle divorce-related processes such as property division, alimony, child support, and custody (if you share a child under the age of 18 with your spouse).
After filing your forms with the court, a third party, such as a relative, sheriff, or process server, must give the respondent a notice informing them of the divorce and the terms you've proposed.
After being served, the respondent has 30 days to file a Response with the court detailing any disagreements with the petitioner's proposed terms and their preferred arrangements.
At this stage, the court may recommend that the parties engage in alternative dispute resolution (ADR), such as mediation or collaborative law, to resolve their differences. If the parties can negotiate terms for their divorce, they can transition into an uncontested divorce. If the parties cannot overcome their differences, they may need to litigate their divorce in court.
How Long Does a Contested Divorce Take?
Contested divorces can take a year or more to resolve, depending on the details of the case. As a result, the court may hold hearings to establish temporary orders. Temporary orders dictate how divorcees handle processes such as property division and child custody while the divorce is ongoing.
Eventually, the court will hold a trial for the parties to attend. During the trial, the parties can present evidence supporting the terms they want for the divorce. After evaluating both sides of the case, the judge will determine what constitutes equitable terms for the divorce. The court will then draft a Decree of Divorce, which the parties can use to finalize their marriage's dissolution.
Having an attorney, you trust by your side throughout your divorce is vital if you want to obtain the best outcome.
Contact Our Pasadena Contested Divorce Lawyer Today
Contact our contested divorce lawyer in Pasadena for assistance during this difficult time. All of our lawyers have extensive experience in many family law cases. No matter how complex your case is, we will advocate for you through the conclusion of your case. Your case is important to us, and your success is our success. We understand the long-term implications of divorce and the uncertainties you may face. When children are involved, the process can become much more complicated. When you are facing a divorce, you need a family lawyer with experience, and we are here to help!
---
Contact Gille Kaye Law Group, PC, today to schedule a consultation with our contested divorce attorney in Pasadena!
---