Trusted Pasadena Visitation Lawyers
We Can Help Fight for Your Right to Parenting Time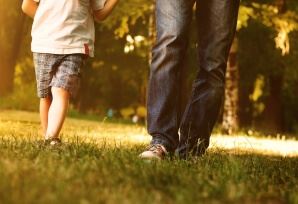 If your children see you less than they should, or you do not have custody time with them and want to build your relationship with them, you are probably eligible to seek an increase in visitation.
If spending quality time with your children has been blocked by the other parent or your children are losing their connection to you through no fault of your own. We at Gille Kaye Law Group, PC are dedicated to helping parents without custody reach a negotiated or litigated resolution for parenting time that is in the best interest of the children. Our senior attorney, Christine Gille, is board certified in family law. Each of our visitation attorneys are committed to excellence and are proud to represent families throughout Pasadena.
When you work with our Pasadena visitation lawyer, you will feel confident that your case is being handled with the compassion and proficiency that you need and deserve. Call (626) 340-0955 today!
Know Your Options for Visitation
Whether you are a non-custodial parent seeking visitation or a custodial parent concerned about your children's relationship with your children's other parent when that person is negligent or in some way harmful to the children, it is important that you understand what options are available to you. You and the other parent may either agree to a visitation arrangement with or without the help of lawyers. If a negotiated agreement cannot be reached, a judge will make a decision according to the evidence.
Types of visitation orders include:
Fixed or "reasonable" visitation schedule
Supervised visitation
No visitation
A "no visitation" order would be granted only in cases where the court finds that time spent with one parent would have harmful effects on the child's well-being. This requires substantial evidence that it is not in the best interest of the children to have visitation.
Fixed vs. Reasonable Visitation
Depending on your relationship with your children's other parent and how well the two of you were able to initially communicate and collaborate, you may have agreed to a visitation schedule that stated one or both parents had merely "reasonable" visitation. These types of schedules work for some, but many people eventually find these types of non-specific schedules become unworkable, forcing them to renegotiate or go to court to obtain a fixed schedule that is age-appropriate for their children.
In regular or fixed visitation, a detailed, age-appropriate schedule is planned for days and times each parent will spend with the children. The goal of a fixed visitation order is to both reduce conflict between parents and to provide the children a reliable schedule they may count on as to when they will see each parent.
Supervised Visitation
In certain cases, supervised visitation with one of the parents may be required. This means the supervised (also called "monitored") parent will spend time with the children under the supervision of a trusted adult, a professional monitor, or rarely, the custodial parent. Supervised visitation is usually temporary and is seen in cases of domestic abuse, substance abuse, mental illness, or kidnapping threats. Occasionally it is used when a parent has had little or no previous contact, and the child is first getting to know the previously absent parent.
Hire Legal Counsel You Can Trust to Protect Your Visitation Rights:

(626) 340-0955
Our team of Pasadena visitation attorneys at Gille Kaye Law Group, PC has made it our mission to be aggressive and dedicated advocates for parents seeking safe relationships with the other parent for their children. As a parent, you deserve to spend time with your children and you have the right to make sure your children are safe with the other parent. The best interests of you and your children are our top priority, and we will take the time you need to ensure that your family's unique needs are met. Call our team for your initial case evaluation!