Pasadena Uncontested Divorce Attorneys
Walking Pasadena Families Through Amicable Divorces
At Gille Kaye Law Group, PC, we recognize the many difficulties associated with divorce, and we are dedicated to helping our clients achieve the results that they need. Our Pasadena uncontested divorce lawyers serve clients throughout Southern California in divorce matters, child custody cases, and other complicated family law situations. We have the experience that you need, and we offer the resources that your case requires. Let us help you!
A certified family law specialist heads our legal team.
This is a tremendous advantage that few other law firms offer to their clients. When you choose us, you will receive the expert representation you need, as well as decades of legal experience.
We at Gille Kaye Law Group, PC are fully prepared to handle even the most complex cases. Our lawyers and paralegals can provide background analysis and favorable legal work that will give you favorable results in a settlement that can keep you out of court. Let us work with you throughout your divorce to help you pursue the results that you need. Call (626) 340-0955 now.
What Are the Benefits of an Uncontested Divorce?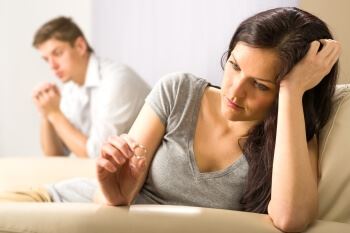 An uncontested divorce is defined as a case that settles before trial. Although there may be initial disagreements, the goal at Gille Kaye Law Group, PC is to provide enough facts to the other side that settlement becomes a logical conclusion. Uncontested divorce yields many benefits to both spouses, including reduced expenses during the separation process.
The "terms" a couple may agree on include:
The decision to get a divorce
How much time each parent will spend with a child
Who (if anyone) will pay child and spousal support
The amount of money paid as support
How property, assets, and debt will be divided
Who will receive separate property
Who will pay the final credit card bills
Whether to sell or buy out interests in real property or business interests
Because these are weighty decisions with long-lasting consequences, it is important to ensure that they are made with proper guidance. Our Pasadena uncontested divorce lawyers will help you work up a favorable plan for the dissolution of your marriage that will benefit everyone involved. If necessary, we may guide you to pursue a contested divorce to reach an equitable resolution.
Contact Our Pasadena Law Firm to Discuss Your Options Today:

(626) 340-0955
We handle the most difficult cases as we work to ensure that each of our clients suffers minimal stress in their transition out of a marriage. We know you may be undergoing stress, but our firm is here to help alleviate the anxiety and guide you through the divorce process as effectively as possible. Your case and your future are our primary concerns, and you will receive the personal attention that you need when you come to us.
To discuss how we can assist with your uncontested divorce, contact us today.