Pasadena Divorce Attorneys
Guiding You Through the Divorce Process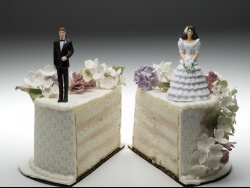 With a wealth of knowledge, experience, and resources, our firm has what it takes to address the complex family law issues that your family may encounter during a divorce. We are entirely committed to providing families in Southern California with caring legal assistance in all family law matters so that an optimal resolution is reached for every party involved.
From representing divorcing adults to protecting minor children, the Pasadena divorce lawyers at Gille Kaye Law Group, PC pay meticulous attention to every detail in your case. We bring you decades of legal experienceand work to protect your rights.
---
View Some of Our Recent Client Testimonials
"She always listened to me and told me what was going on."
"He is knowledgeable, tireless, and thorough."
"Christine helped us come to a fair final settlement without the expense of trial."
---
Understand Your Options for Dissolution of Marriage
If you are considering filing for a divorce, there will be many different issues you must address before moving forward with the process. Most people seeking a lawyer for their divorce have questions about division of assets, parenting the children, possible debt relief, possible domestic violence, separate property, various fault issues, retirement benefits, taxes, and who will run the business after the divorce. Each factual problem is decided using established legal principals and carries its own set of unique outcomes that must be considered with the help of our team.
To file for a divorce, at least one spouse must fulfill the following residential requirements:
Must have lived in California for at least six consecutive months.
Must have lived in the county where you are filing for at least 3 consecutive months.
Proactive Representation to Help You Make Effective Decisions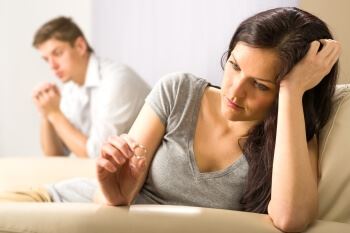 You may be entering into an uncontested divorce because of irreconcilable differences and a mutual desire to amicably end the marriage. Or, you may be filing for a contested divorce due to the inability to come to an agreement with your spouse over certain terms.
In either of these cases, the primary goal at Gille Kaye Law Group, PC is to help your family move forward through an emotionally challenging time by helping you make informed and empowered decisions.
Our Pasadena divorce lawyers can offer you the best in discovery practices, legal reasoning, and family-focused advice during the separation period so that you and your former spouse can avoid unnecessary courtroom involvement and may maintain control over your family's private issues. When litigation becomes necessary in your divorce matter, our courtroom methods make us trusted advocates who work tirelessly for your best interests.
We Stand at Your Side Every Step of the Way
Divorce with complex financial issues or conflict in custody issues may be a long, tiring process that necessitates difficult decision-making. This can involve extensive negotiation and settlement discussions that require a delicate balance of compassion and aggressiveness.
When making decisions regarding your divorce, it is essential for you and your attorney to protect your interests, while considering the best interests of your family. Gille Kaye Law Group, PC's experience with the rigors of settlement and courtroom performance will ensure that you are at your best in settlement or trial - You and your Gille Kaye Law Group, PC legal team will obtain the right documents, gather the right witnesses, and complete your preparation so you will maximize your returns and protect your children.
We can provide counsel on divorce issues, including:
Fighting to Protect You and Your Family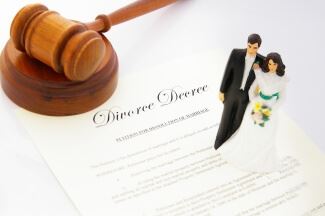 If you are going through a divorce, you are not alone. Before choosing a firm, you may want to learn what others have experienced when working with our Pasadena divorce team.
Have Gille Kaye Law Group, PC by your side for an effective edge in your case.If you are ready to move forward with a divorce or if you would like to seek counsel before deciding whether to proceed, we are ready to accommodate your unique needs.
---
Contact Gille Kaye Law Group, PC to schedule your case evaluation with our Pasadena divorce lawyers.
---