Pasadena Grandparents' Rights Lawyer
Family Law Attorneys Helping You Fight for Your Rights as a Grandparent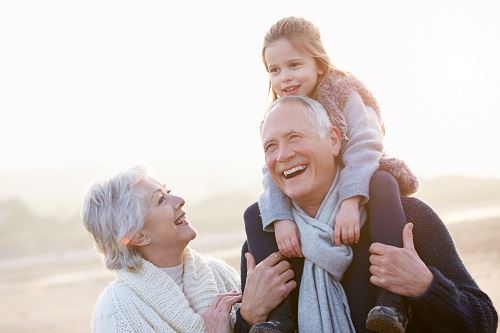 An unfortunate reality of family relationships is that they are often complicated and challenging. This is a truth that grandparents often know all too well. At Gille Kaye Law Group, PC, our Pasadena family law attorneys understand the stress and frustration of being suddenly shut out of your grandchildren's lives and your desire to maintain the loving relationships that you and your grandchildren have had in the past. We understand the delicate and emotional nature of these issues and have the experience and compassion that you and your loved ones need. You can trust our firm to provide personalized legal counsel to help you seek visitation with of your grandchildren.
If you need Christine Gille to speak to your group about Grandparent Visitation Rights in California, please give us your contact information in the Request Form on this page.
Click here to download our PDF: How to Win Grandparent Visitation Rights in California Family Law Court
What Are a Grandparent's Rights?
In California, a grandparent's rights to visitation primarily depend upon the child's circumstances and relationships with his or her parents. As opposed to some states, California considers these rights to be permissive, which means that in certain situations, a grandparent may file a petition for visitation regardless of whether or not the child's parents are still married.
A grandparent may request visitation in the following scenarios:
The parents are living apart
One parent has been absent for at least a month
A stepparent has adopted the child
One parent joins the petition
The child does not live with the parents
The grandparent has a good relationship with the grandchild
How Can I Request Visitation with My Grandchild?
To seek visitation rights, a grandparent may file a petition in court. If there is an existing case between your grandchild's parents, such as a divorce, child custody, or child support case, you can file your petition under it. Otherwise, your request will be filed as a new case.
A judge will consider two primary factors in a request for visitation:
The extent of the previous relationship between the grandparent and child, such that visitation is in the child's best interest.
The balance between fulfilling the child's best interests and upholding the parents' right to make decisions regarding their children.
Hire Pasadena Family Lawyers Experienced with Grandparent Rights:
(626) 340-0955
While a grandparent's rights to his or her grandchildren have been recognized more and more over the years, the child's best interest and the parent's rights to decision-making are generally prioritized in these decisions. To win rights to your grandchildren, you must present your proof to the court. Our team of Pasadena family law attorneys has the experience you need, and a passion for helping families find resolutions. Call today to get started!