Pasadena Debt Division Attorneys
How Debt Is Divided in California Divorce & What Community Property Means
Because California is a community property state, most assets acquired during your marriage will be considered community property—and thus, subject to equal and equitable distribution. This can include anything from shared vehicles and homes to bank accounts, businesses, and life insurance policies.
What happens to the debt? Just as you would be expected to split up the money that you've earned during your marriage, you are also expected to share in the responsibility of repaying debt.
Unless you and your spouse have entered into your own agreement about how your assets and debt will be divided, the court will order that all community property be divided equally during your divorce. Even if one spouse is responsible for accruing most of the debt—for example, through medical expenses or credit card bills—both spouses will be liable for repaying it. The only type of debt that will not be subject to equitable distribution in a divorce is "separate debt."
Community Debt vs. Separate Debt
When tasked with the responsibility of dividing your debts, the court will need to consider the character of each debt. This is important because "separate debts" belong only to the spouse who incurred them, whereas "community debts" will be divided between both spouses equally.
Community Debt: Community debts include those incurred after the date of marriage, but before the date of separation. If a debt was incurred during the marriage, even if only by one spouse, both spouses will share in the responsibility of repaying it after their divorce.
Separate Debt: Separate debts include those incurred before the date of marriage or after the date of separation. If one spouse accrued separate debts before their marriage, such as student loans or debts to a former spouse, they alone would be responsible for repaying them once they have become divorced.
Why Your Date of Separation Could Be Important
Only debt acquired during the marriage will be considered "community debt," which is why it is important to determine the date of your separation. If your spouse starts to amass credit card debt after you separate, for example, you will not be held accountable for repaying these debts provided you properly explain the legal and factual issues before settlement or trial. While this may seem fairly straightforward, determining the date of separation is not always easy.
In some cases, the court will need to hold a separate trial to determine the official date of separation. During this trial, two factors will be considered: the physical separation and one or both spouses' intent to end the marriage. If you and your spouse previously agreed to separate temporarily, for example, the court will not consider this an official date of separation.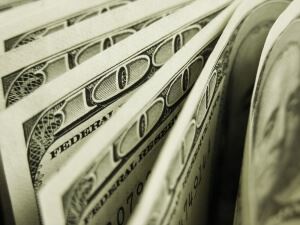 Handling Debt in Complex Cases
For couples with high net worth, dividing debt may be complicated. The debts involved with owning multiple businesses, for example, could prove to be a contested issue within the divorce hearing. Just as dividing multiple streams of income can be complex, so also is the task of assigning who "owes" the creditors associated with a business that provides for both spouses.
In addition, some couples in contested divorces face a sudden increase in spending from one spouse when a divorce is imminent but not finalized. As with the previous section of this page, recording the date of your separation will help prove how much debt is actually community debt.
Our lawyers are prepared to represent couples who face complex situations arising from possessing assets and debts of significant net worth. Our attorneys are prepared to uphold your rights and interests, ensuring that you are not saddled with unjust amounts of debt.
Discuss Your Case with the Team at Gille Kaye Law Group, PC:
(626) 340-0955
In a divorce, property division can be contentious. Both spouses want to ensure that they get what is fair, and oppositely, that they aren't responsible for repaying more debt than they owe. If you are interested in protecting your rights, it is crucial that you seek counsel from Pasadena debt division lawyers with the experience to effectively represent your best interests. We hope that you will call us to discuss your case and choose Gille Kaye Law Group, PC to be your family law advocate!
Have questions about your divorce? Contact the attorneys at Gille Kaye Law Group, PC for a consultation!