Representation for Various Family Law Matters
Choose a Certified Family Law Specialist:
(626) 340-0955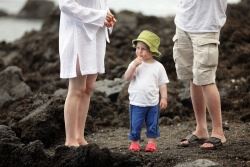 If you are considering filing for divorce in Pasadena or have other complex family law needs, you need qualified professionals to help you through the process. Without appropriate legal guidance, you could end up with a court-ordered arrangement that compromises your family's unique dynamics, endangers your financial interests, or even jeopardizes your rights as a parent.
Your choice of legal representation during a divorce, child custody, or other family law matter is a crucial decision to ensure your success during this difficult time. At Gille Kaye Law Group, PC, we strive to take the guesswork out so you will have the peace of mind that you need. Choose a legal team that truly cares about your rights and your future. Contact us for a consultation at (626) 340-0955.
Why Gille Kaye Law Group, PC Should Be Your Choice in Legal Representation
Family law is a unique area of the legal profession that requires a balance of compassion and aggressiveness. In most family law cases, the emotions of the parties are running high, which can impair their ability to reach rational and logical agreements. With a dedicated attorney at your side, you can be confident that your interests are protected through smart, informed decision-making.
By retaining our firm, you can receive specific benefits:
Decades of winning legal experience
Expert counsel from a Board Certified Family Law Specialist
A rating of 10 "Excellent" on Avvo
Hands-on care from the outset of every case
We are authors and speakers other lawyers trust
---
If you need legal assistance, speak with Gille Kaye Law Group, PC immediately for dedicated, compassionate counsel. We have the expertise necessary to navigate even the most complex legal issues successfully.
---
We Are Committed to Excellent Service in a Friendly Setting
Most legal matters involving families, especially when children are involved, result in long-term, permanent agreements that require cooperation over an extended period. A settlement is preferable to trial, and we will work with you to achieve a lasting out-of-court resolution to your case. When a settlement is not practical, our long experience in the courtroom ensures that your hearings and trial yield results you need.
Our law firm is experienced in handling all types of family law issues, including:
We Put the Needs of You and Your Children First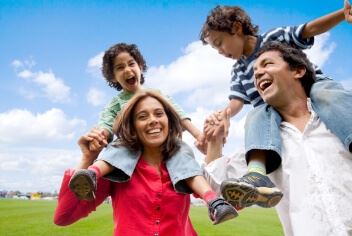 Whenever children are involved in a divorce or other legal matter, our team of attorneys knows that your child's best interest is the top priority. However, we also know that as a parent, you have rights regarding your relationship with your children.
At our law firm, we are dedicated to helping you reach a resolution for your child custody or child support issue that meets your child's needs while protecting your rights. We are proud advocates for children and are committed to allowing their voices to be heard. We know children's rights because we provide minors' counsel services to the courts. That experience ensures that we will protect the interests of the children of our clients in their divorces and custody disputes. Children are innocent bystanders, but it is their future that will be the most affected by a breakup. It is our mission to ensure that no child's future is jeopardized.
Protect Your Assets with a Certified Family Law Specialist
Your family deserves a legal who will represent you with compassion and purpose. We take your asset division at the time of the divorce very seriously. Our attorneys have extensive experience in difficult financial issues, including private corporations, royalties, intellectual property, investment portfolios, real estate, and professional practices. When your family is involved in a complicated legal matter, our firm will put in the work needed to help your family secure a healthy future. If you wish to learn more about how we will be able to help you, contact Gille Kaye Law Group, PC for an appointment. Call (626) 340-0955 for the help that you need.