Pasadena Modifications Lawyers
Legal Counsel for Modifying Family Court Orders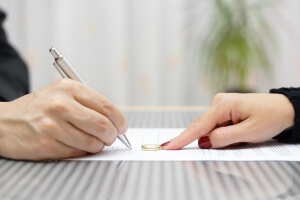 As life happens, circumstances evolve and a family's needs and interests can change. This means child custody and support arrangements may not be permanently relevant and may need to be modified in order to accommodate changes. At Gille Kaye Law Group, PC, we understand the stress behind a court order that is no longer sustainable and want to help you take necessary action to rectify it. Our Pasadena divorce lawyers have decades of experience and the knowledge it takes to win your modification case. When you come to our firm, you can trust that your case is in the right hands and that your needs will be our top priority.
When MAY Child Custody Be Modified?
Courts ultimately make decisions regarding child custody according to what is in the best interest of the child. In terms of modifications, this means that, unless it is mutually agreed upon and consented to by both parents, a modification to a custody order will only be approved if there is substantial evidence that there has been a material change in the facts that affect the stability of the child's environment. Do not waste your time on poorly drafted modification requests. You never want to hear that your modification request was denied because there was "no evidence of material changes." We will help you make requests to the court that will be taken seriously and will result in the necessary changes.
Custody or Visitation Modifications Often Result From:
Parental substance abuse affecting the child
Home relocation
Physical or emotional abuse
Violations of orders
Job changes affecting visitation hours
Extra-curricular activities
The child is no longer a baby and old orders no longer fit
Mental or physical health concerns of child or parent
Circumstances Regarding Child Support Modifications
Similarly, child support modifications may be agreed upon by parents and approved by a judge or litigated when disputes occur. Courts will ultimately make decisions according to the state guidelines on child support and material changes in facts. In the case of child support, this means ensuring the child's well-being and standard of living can be maintained as circumstances change. Such modifications may be temporary if a medical, financial, or emergency temporarily necessitates more money or limits the paying parent's ability to pay.
Typical Child Support Modification Circumstances:
A significant change in income to one or both parents
Increase in cost of living
Visitation schedule changes significantly
One parent or both parents must support more children from a new relationship
Child suffers an expensive medical disability
Either parent cannot work for acceptable reasons
One parent is incarcerated or restrained
Have an Experienced Pasadena Child Support Attorney in Your Corner
At Gille Kaye Law Group, PC, we understand that life changes may affect child-rearing. We are dedicated to helping families ensure that child support and custody orders remain in the children's best interests. Our Pasadena family law attorneys have made it our mission to advocate on behalf of families whose needs evolve over time. We have the knowledge and competence you need to feel confident that your case will be handled efficiently. We will work with you directly to ensure that you can reach a favorable resolution by stipulation or hearing.
Call us today for a case evaluation to get started!