Pasadena Property Division Lawyers
Our Pasadena Family Law Firm Protects Your Property Interests in a Divorce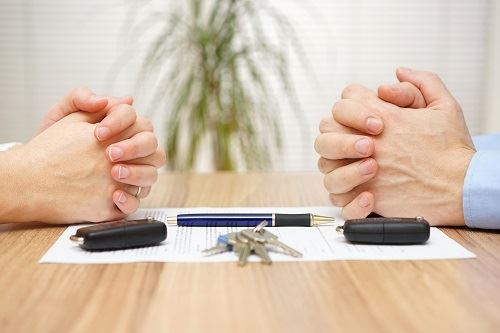 In marriage, spouses accumulate shared property and debts that must be divided between them in a divorce. This property is either community property or, if out-of-state, may be quasi-community property. Secondly, spouses often have separate property accumulated before marriage or during the marriage by gift or inheritance.
A hybrid category of property is called "mixed," which is property that is part community and part separate. Lastly, the property is often held with third parties, such as business partners or family members. The division of all of these types of assets and debts may be a source of tension and emotional friction. In fact, such roadblocks as improper disclosures of information and failure to trace the origins of acquired property can make the divorce process lengthier, costlier, and more difficult. We understand the stress and frustration that comes with dividing property and will be your advocates to protect your interests and facilitate negotiations or trial.
Why You Need Experienced Pasadena Property Division Attorneys
At Gille Kaye Law Group, PC, our property division lawyers have proven expertise in complex property division. We meticulously retrieve and catalog documents, conduct discovery, issue necessary subpoenas, and confer with forensic accountants, witnesses and appraisers, all to resolve your disputed property claims.
Basic property and debts to be divided may include:
Business holdings
Partnerships
Real estate
Intellectual property
Stock portfolios and options
Investment earnings
Retirement accounts and pensions
Bank accounts
Vehicles
Collectibles
Credit card debt
Personal or secured debts
All types of valuable personal property
We will guide you and your accountants or agents through every step of the property-division process to ensure that you can reach an agreeable and efficient resolution or have the strongest case for trial.
Amicably Divided Assets
If you can bypass a contested divorce and avoid the stress and cost of court interference, you and your spouse may be able to negotiate a Marital Settlement Agreement that includes all property to be divided. Once all of the necessary documentation and analyses are completed, the property division often does not need to be tried in front of a judge.
If dividing assets in an uncontested divorce, the following measures should be taken:
Take inventory of all your assets
Be honest and transparent about your property
Assign a monetary value to each item
Determine ownership where logical
Mutually decide to sell certain assets and equally divide the proceeds
Use definitive, neutral methods to divide remaining property, avoiding continued co-ownership
Of course, it is not always easy to remain amicable when determining who gets what property. If you and your spouse are unable to agree, as knowledgeable property attorneys, we will prepare your case for lawyer-assisted negotiation after discovery is complete. If you still cannot settle, we will take the property portion of your divorce to trial where a judge will determine how your property will be divided based on California law and the evidence we collect during the discovery process.
Cases with Complex Assets
For complex cases involving a significant amount of assets, property disputes arise in a significant number of divorces, especially when property characterization is not clear. To determine whether property is separate, community, quasi-community, or mixed, each disputed property must be properly characterized and supported by evidence, for example, the source of funding, the validity of a transmutation or real property conveyance, business valuation, the long-term value of growing assets, the present value of deferred-sale real property, and deferred compensation such as pensions and other retirement plans. Our Pasadena family law attorneys will zealously advocate for your property interests through the final settlement or trial.
Assets in a complex property division hearing may include:
Business assets held with third parties
Income-producing property
Stocks, stock options and investments
Multiple streams of income
Future bonus income and other deferred compensation
Undisclosed properties or cash
Assets with a value that is difficult to measure
Tax liens
Reimbursements
Properties or accounts held outside of California
In cases involving these kinds of assets, our experienced attorneys will lead you with court-approved techniques to ensure that all property is accounted for and properly divided.
Put Our Experience on Your Side. Call (626) 340-0955 for a Consultation!
At Gille Kaye Law Group, PC, our team uses our financial experience to give you the advantage. We are dedicated to helping all of our clients reach favorable resolutions in their divorce proceedings. Our Pasadena property division lawyers offer compassionate, but assertive, legal counsel that you can trust. Call to schedule your initial consultation.