Child Support Enforcement in Pasadena, CA
Are You Owed Child Support? Let Gille Kaye Law Group, PC Help!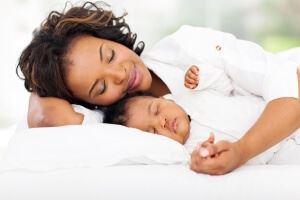 If the other parent of your child has refused to pay court-ordered child support, it is essential to understand that you are not without options. In California, there are specific remedies available to help custodial parents enforce their child support orders and collect on overdue payments. For this reason, you should immediately explore your options with the Pasadena family law firm at Gille Kaye Law Group, PC. We will vigorously advocate on your behalf! To take the first step, send us a message.
The First Step: Making Sure You Have a Court Order
Before you can enforce the payment of overdue child support, you will need to make sure you have a court order in place. If you have nothing more than an oral agreement, you wouldn't be able to enforce the agreement in court. Court orders are legally binding, which is why it would be in your best interest to have the terms of your child support arrangement approved by a judge. Once your agreement is established in writing, the court could help you enforce the order.
If you need to establish child support, you can file an action:
On your own, using the child support forms found here;
By hiring a lawyer to file a Request for Child Support on your behalf; or
By opening a case with DCSS to file for child support on your behalf.
There are pros and cons to each approach, and we will be glad to help you determine which is best for you.
Ways to Enforce a Child Support Order in California
Once the court has made child support orders, there are several ways that the court can help enforce the order and collect on overdue payments if the supporting parent is not in compliance with the order. The easiest solution is usually to serve an Income Withholding Order on the supporting parent's employer. This requires the employer to withhold child support payments from the supporting parent's paycheck, which in turn are disbursed to the supported parent by the State A more drastic solution is to ask the court to hold the delinquent parent "in contempt." This is a more drastic solution because contempt proceedings are criminal in nature and if the delinquent parent truly cannot afford to pay support as ordered, putting that parent in jail will do little to help collect outstanding child support.
Once a delinquent parent is held in contempt, the family court judge can:
Order them to serve 120 hours of community service
Order them to pay up to $1,000 in various fines
Order them to serve up to five days in county jail
It doesn't stop there. There are numerous other ways to enforce the order. If the delinquent parent is more than 30 days behind on their child support payments, the California DMV can also refuse to use or renew their driver's license. If they are more than 120 days behind, the state can revoke their license altogether. In some cases, the Department of Child Support Services will also report non-paying parents to credit reporting agencies, resulting in a negative credit score.
Gille Kaye Law Group, PC Can help: Call
(626) 340-0955
Do you need help enforcing a child support order in the Pasadena area? If so, we encourage you to discuss your case with the experienced lawyers at Gille Kaye Law Group, PC. A certified family law specialist heads our team, so you can trust that your case will be in capable hands.
Don't wait any longer to get the help that you need. Schedule your case evaluation today!