Pasadena Spousal Support Lawyers
Helping Families Throughout Pasadena with Their Spousal Support (Alimony) Cases
Depending on your divorce's specific circumstances, you may be asked to pay spousal support (also known as alimony) to your former spouse. Or, you may be entitled to collect spousal support from your spouse. Call our Pasadena spousal lawyers for assistance with this and other issues in your dissolution of marriage.
Some of the benefits of working with Gille Kaye Law Group, PC include:
Our firm is backed by a high level of client satisfaction.
Our attorneys have the financial expertise to help you with all aspects of spousal support.
You can work with a Certified Family Law Specialist or another experienced attorney.
With decades of combined legal experience, the legal team at Gille Kaye Law Group, PC knows what it takes to seek a favorable resolution to your spousal support issues.
When Is Spousal Support Awarded in a Divorce?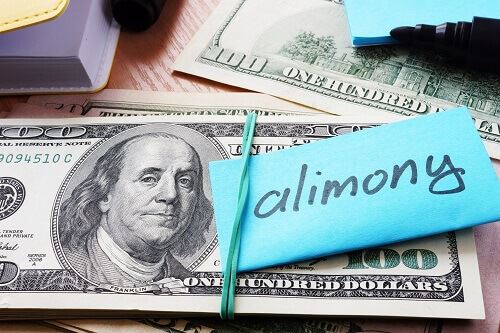 One spouse may be ordered to pay spousal support in a dissolution of marriage if the court determines that the other, lower-earning spouse requires financial support—either during or after the divorce. The purpose is to ensure both spouses can maintain some the lifestyle established during the marriage, even if only temporarily. It is common for both spouses to have fewer financial resources after separation, mainly because two homes are more costly than one. Spousal support may be ordered to ensure that neither spouse suffers an unfair reduction in lifestyle after the divorce.
How Is Spousal Support Calculated in California?
In California, a family law judge will consider many factors when deciding whether or not to award spousal support in a divorce—and, if so, in what amount. This will vary from case to case, depending on each couple's unique financial needs.
Just a few of the many factors that will be considered include:
The overall length of the marriage
The standard of living that was established during the marriage
The age, physical health and emotional state of both spouses
The ability of the higher-earning spouse to support the other
The marketable skills of the spouse seeking financial support
The balance of hardships to each of the former spouses
How Long Will Spousal Support Obligations Last?
Temporary support is often ordered in both short-term (less than 10 years) and long-term marriages.
Once final spousal support is ordered, it is usually established at half the length of the marriage for a short-term marriage, defined as less than 10 years in duration. The lower-earning spouse will usually need to work toward financial independence while the divorce is still pending or after the divorce is final. Gille Kaye Law Group, PC will evaluate your situation and pursue your best spousal support options.
Although "permanent" spousal support exists in California, it usually does not mean "lifetime." Spousal support, even for a long marriage, is awarded with the goal that the supported spouse eventually becomes self-supporting. Accordingly, spousal support is often "stepped down" as the supported spouse becomes more self-sufficient, and is almost always adjusted or even terminated when the paying spouse retires. Other factors may reduce or end support, so it is rarely "for life."
Depending on the type of income of the payor, and whether it was partially based on bonuses or second sources of income, spousal support may be paid at the same rate monthly or may be paid at differing rates for specific times of the year. When you contact us, be prepared to discuss all forms of income for both you and your spouse, including hidden income and cash income.
Modifications of spousal support are possible when either party has a sudden reduction or an increase in income, (limited by the marital standard of living). Importantly, retroactive reductions or increases are only allowed back to the date of filing the request to the court or to the date agreed upon in a written stipulation.
Make sure you contact us as soon as you realize a change should be made.
Schedule Your Initial Consultation Today:

(626) 340-0955
Initially going through a divorce or later modifying previous orders may be some of the most challenging times in your life. The process may be simplified if you enlist the help of our experienced family law attorneys in Pasadena. Gille Kaye Law Group, PC is dedicated to helping individuals and families through the divorce process.
Do not let a difficult divorce keep you from carrying on with your life. Call or send a request for a confidential teleconference today for the help you need!