Pasadena Family Law Mediation Lawyers
Board Certified Family Law Attorney to Help Mitigate Stress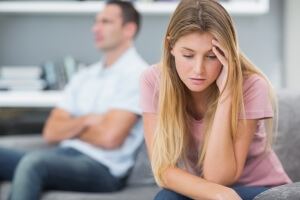 Whether you are going through a divorce or any other family law conflict, the emotional gravity of your case is likely immense and overwhelming.
This stress is only further exacerbated by complicated and confusing legal proceedings that are costly and time-consuming. Fortunately, in some scenarios, a trial may not always be necessary to find a legal solution. With a balance of compassion and aggressive negotiation, you may be able to resolve your legal battle in mediation, without having to go to court.
At Gille Kaye Law Group, PC, we understand the complex nature of these matters and are dedicated to helping families navigate complicated legal processes with as little stress as possible. One such way that our Pasadena mediation attorneys can accomplish this is by representing our clients in mediation settings. Our primary attorney, Christine Gille is a board certified family law specialist, which means she can offer a rare expertise as you work toward a resolution outside of a trial.
The Process of Mediation
Trial proceedings can be sterile, uncomfortable, and demanding, which often undermines the emotional depth of your case. The purpose of mediation is exactly the opposite: to provide you and your spouse a comfortable and open environment to effectively communicate your interests and needs as you work through your differences. Mediation will be overseen by a neutral, third-party moderator whose purpose is to encourage collaboration and amicable negotiation.
Schedule a consultation to discuss your case and determine if mediation is right for you!
Throughout the process, our attorney can help you and your spouse assess the areas in which you disagree and decide where you need to work together to reach a compromise. It is important to approach your mediation with an open mind and be understanding of your ex-partner's needs while standing firm to your own. If successful, you may find your divorce to be far less stressful than a contested one that requires ultimate decisions made by a judge and jury.
The benefits of mediation include:
Reduction of costs for trial appearances
Settlement of all issues without judicial interference
Confidentiality and privacy without a public record
You control the process, not the court
Can improve communication between you and your ex
The Role of an Attorney in Mediation
The most important benefit of mediation is that you and your spouse maintain the control over all decisions that are made; however, it is still highly encouraged to have legal counsel.
Having a Pasadena family lawyer on your side can give you the confidence of knowing that your best interests will be protected and advocated as you negotiate issues concerning:
It is too common for one spouse to compromise more than the other in the interest of maintaining civility throughout the process. Furthermore, as divorce is highly emotional, it is easy to let your feelings affect the negotiations and lose sight of the purpose of mediation. This may lead to the necessity of trial, which is what we want to avoid. Thus, at Gille Kaye Law Group, PC, we can be in your corner at every stage of the process to help you make informed decisions.
Compassionate, Dedicated Legal Counsel
When you are facing a divorce or other family law matter, the legal processes that it involves can destroy your family and cause further stress in an already emotionally difficult time. Mediation is a highly advantageous alternative for families who can collaborate and compromise. At Gille Kaye Law Group, PC, our Pasadena mediation lawyer is dedicated to being an advocate for the best interests of her clients to ensure that they can reach agreeable resolutions without the stress of a trial.
To begin your road to an uncontested divorce through mediation, call us today!